Concrete
Polishing
Durable AND
Beautiful
Polishing is a great way to bring new life to your existing concrete floors.
You can choose from a variety of colors and effects including stamped concrete patterns (sometimes called tile overlay) that look like tile, natural stone or wood.  In addition, our designers will help you create stunning, one of a kind floors that will be beautiful for years to come.
Polished concrete can be less expensive to install than most other resilient floor coverings, and the savings are perpetual when factoring in the low maintenance costs and extreme durability. For instance, polished and stained concrete floors can be installed with no grout lines or soft wear surfaces so they are easy to clean and require minimal maintenance. We can design the perfect floor to fit your needs and budget.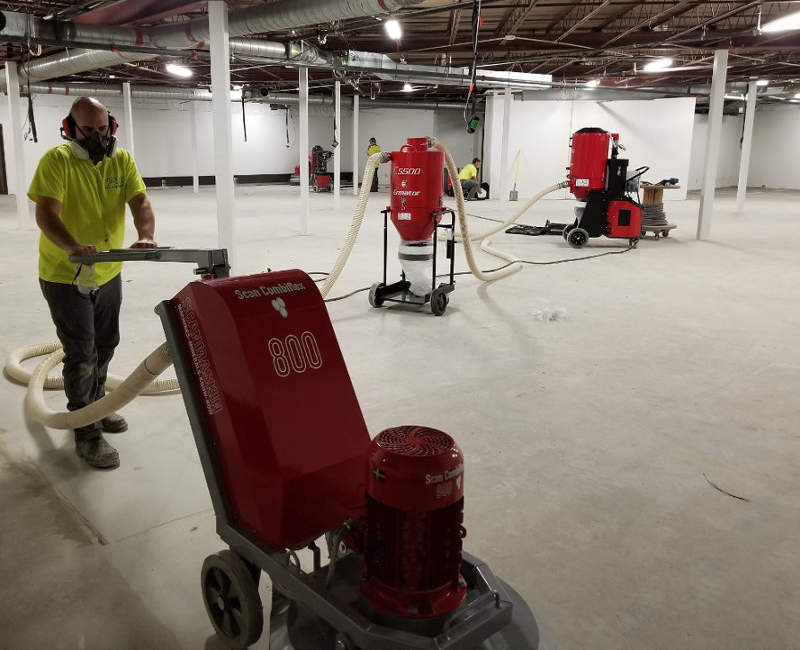 Concrete Exposure Levels.
Many of the characteristics of a concrete slab are determined when it is poured. Firstly, the wet concrete settles and larger aggregate moves towards the ground. Meanwhile, smaller rocks and sand shift towards the surface.  This smaller aggregate and sand at the top layer of the concrete allows for a smooth, level slab with no rocks protruding from the surface.
Grinders used in demolition and polishing can cut through layers of concrete and this will expose beautiful aggregate to give you the floor you want.  Some surface damage caused by chemicals, stains, or scratches can also be removed by grinding away the top layer of concrete, however if there is any major damage to the slab we recommend contacting us for our recommended steps to proceed. Remember, you can always get a free estimate and consultation regarding your floors.  Keep reading to see more detail about concrete exposure levels.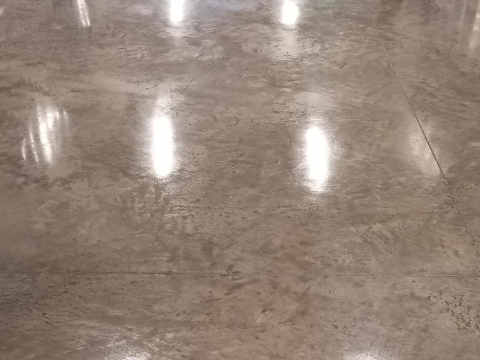 Creme Polish
The top layer on a concrete slab, the "creme," can be polished to a shine to give a smooth look.
Polishing this layer is the least aggressive type of polish.  Therefore, a creme polish shows no aggregate in the finished floor.
 Best for concrete in good condition, creme polishing provides an even texture and works well with dyes and stains to provide an a color to match your home or office.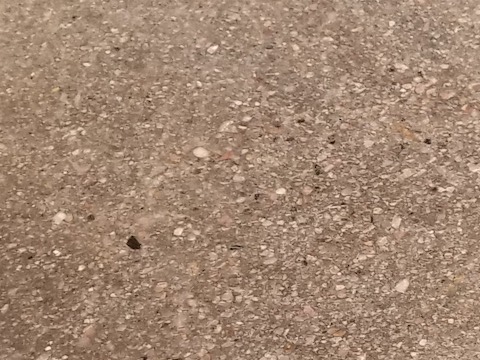 Salt and Pepper
Medium exposure, or salt and pepper, cuts just deep enough partially expose aggregate and gives a more textured look.
See the natural colors in your concrete with aggregate between 1/16″ to 1/4″ in the finished floor.
This is the most popular kind of polish and gives a floor suble texturing.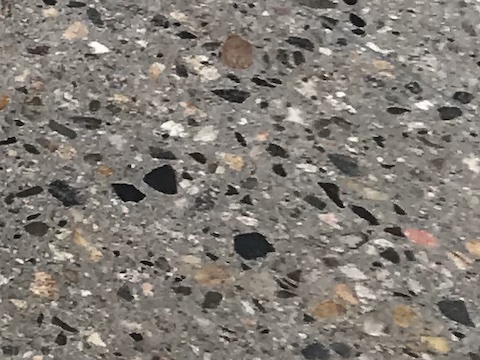 Full Exposure
Display the natural beauty of your concrete with full 1/4″ to 3/4″ aggregate in the finished floor.
Full exposure is the most aggressive type of polish. As a result, the polished rocks that show in the finished floor can add eye catching character.
Aggregate color and size will vary.  So, consider using a dye to match your color scheme.
Aggregate Exposure
Choose your aggregate exposure level from creme top polish, salt and pepper or full aggregate exposure.
Stains and Colors
Add color to existing or new concrete to add another dimention to your floors.
Matte or Glossy
We can get you the right amount of shine by adjusting the polishing pad and buffing pad grit.
Crack Repair
Control joints, movement joints, and cracks in the concrete are filled with flexible material to allow the concrete to stay structurally sound during changes in moisture and temperature.
Sealing
Choose from water based acrylic or urethane sealers to protect from wear and tear and gain chemical resistance.
Overlay
Get a monolithic look by installing a polishable overlay with options for integral colors.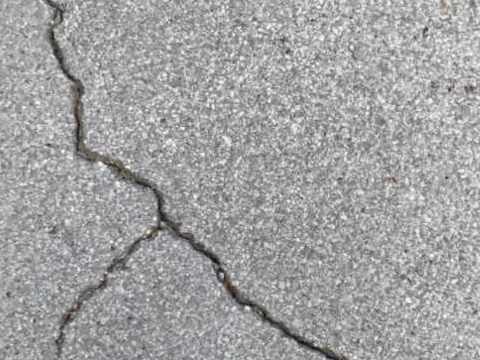 After removing your previous floor, you may notice cracks in the concrete caused by movement or moisture. In addition, there may also be control joints, or movement joints that need to be refilled.
Choose from concrete based filler or flexible Polyurea compounds for increased durability. Most importantly, using flexible compounts will stop cracks from spreading and give your floors greater strength and longer life.
Our joint fillers can be colored to blend in with the floor. Similarly, we can introduce dyes to patching material to ensure the right color match. 
Stained Concrete, Overlays, and Microtopping
Stains:
With endless colors and designs to choose from, concrete can be colored and shaped to give you a long lasting beautiful floor.
We typically use acetone base stains to burn color deep into the concrete. As a result, surface damage and wear will not expose uncolored concrete.
Overlays:
Our overlays add texture patterns to concrete that can provide a natural feel.  For example, we install overlays that resemble wood, stone, brick. In addition, we can create textures to increase traction.
Microtopping:
Microtopping, also called microconcrete, involves adding a thin layer of concrete onto the surface of a slab. Consequently, this process is often used when you need a consistent, monolithic look across multiple slabs.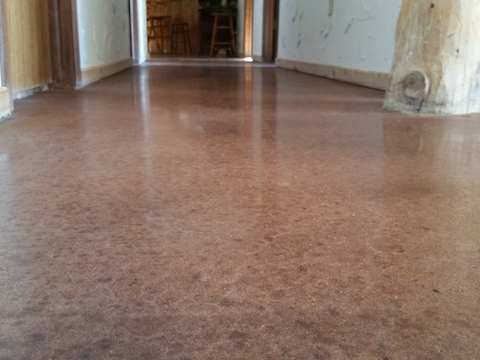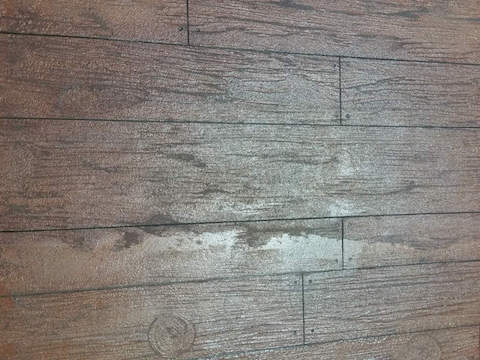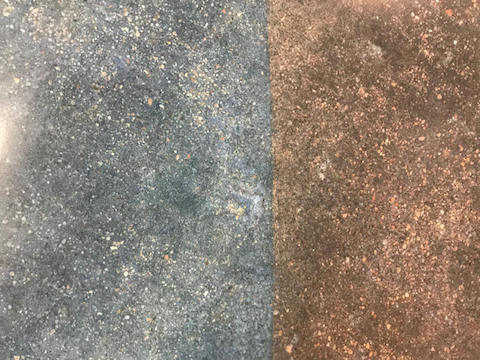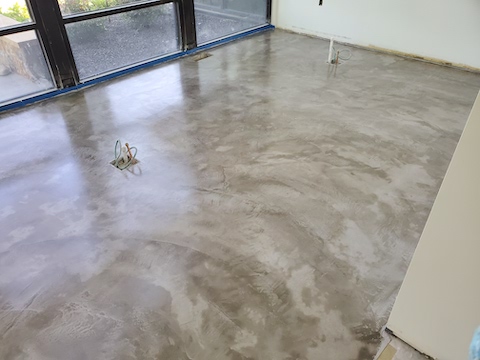 Work Examples
(Click the images for full screen view and labels.)
Got a project?
Let's get you on the schedule.