Demo
Floor Prep
&
Fast, Clean &
Professional
Flooring-B-Gone.
It's what we do.
Beautiful, long-lasting floors require quality preparation of the substrate and often removal of an existing floor covering before installation. Without proper preparation, flooring systems will not bond with the substrate. This is not a step to overlook if the desired result is quality.
Our preparation services include the removal of tile, VCT, glue down carpet, epoxy, carpet glue, thin-set, & all other bond breakers & floor coverings. With close attention to detail, our experts go the extra mile to grind, patch, and expose fresh concrete in preparation of a wide array of floor coverings.
Your floor is left ready for you or your installers to install the floor covering of your choice with the confidence that the substrate preparation will lend itself to a beautiful, long lasting floor covering.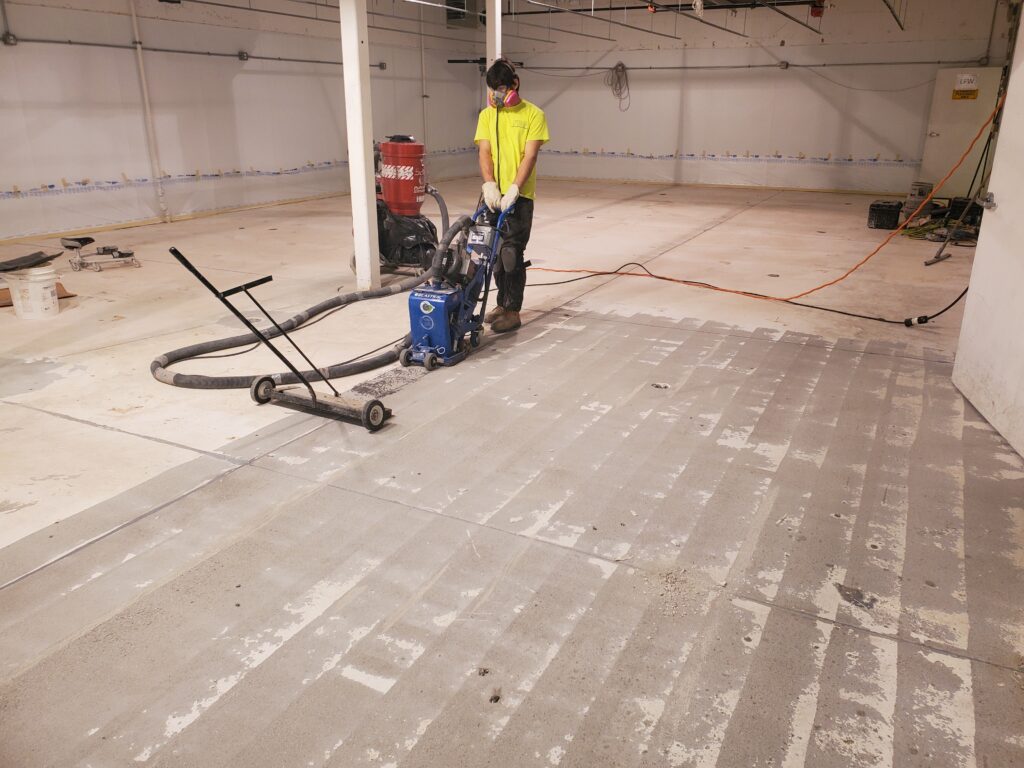 Containment,
when you need it most.
Clean
We put immense effort and focus into dust mitigation to control and minimize the silica dust created by our process to keep the job site clean and our team (and yours) safe & healthy.
Fast
Doing the job right means being efficient. We have made substantial equipment investments that allows us to complete projects quickly and with a minimum of dust outside of the work area.
Professional
We seal and create a negative air pressure environment in the work area by utilizing exhaust fans & HEPA air scrubbers while safely removing the dust created by our process. This keeps the dust contained while removing it at the same time.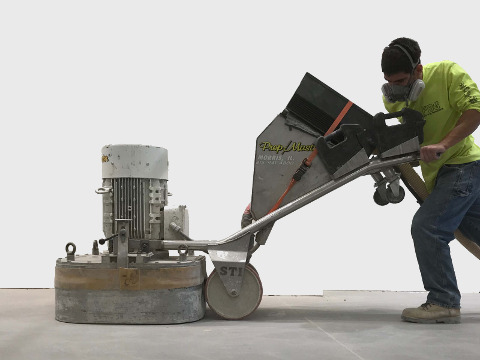 Flooring removal and concrete preperation is an essential part of any floor installation.
With our experience, we can prep your floor to make sure your new floor system adheres to the concrete substrate with the maximum bond possible.
We prep your floors to spec before polishing, installing epoxy, staining or sealing to ensure a high quality finished floor.
Reach out to us for a quote to remove your existing floor.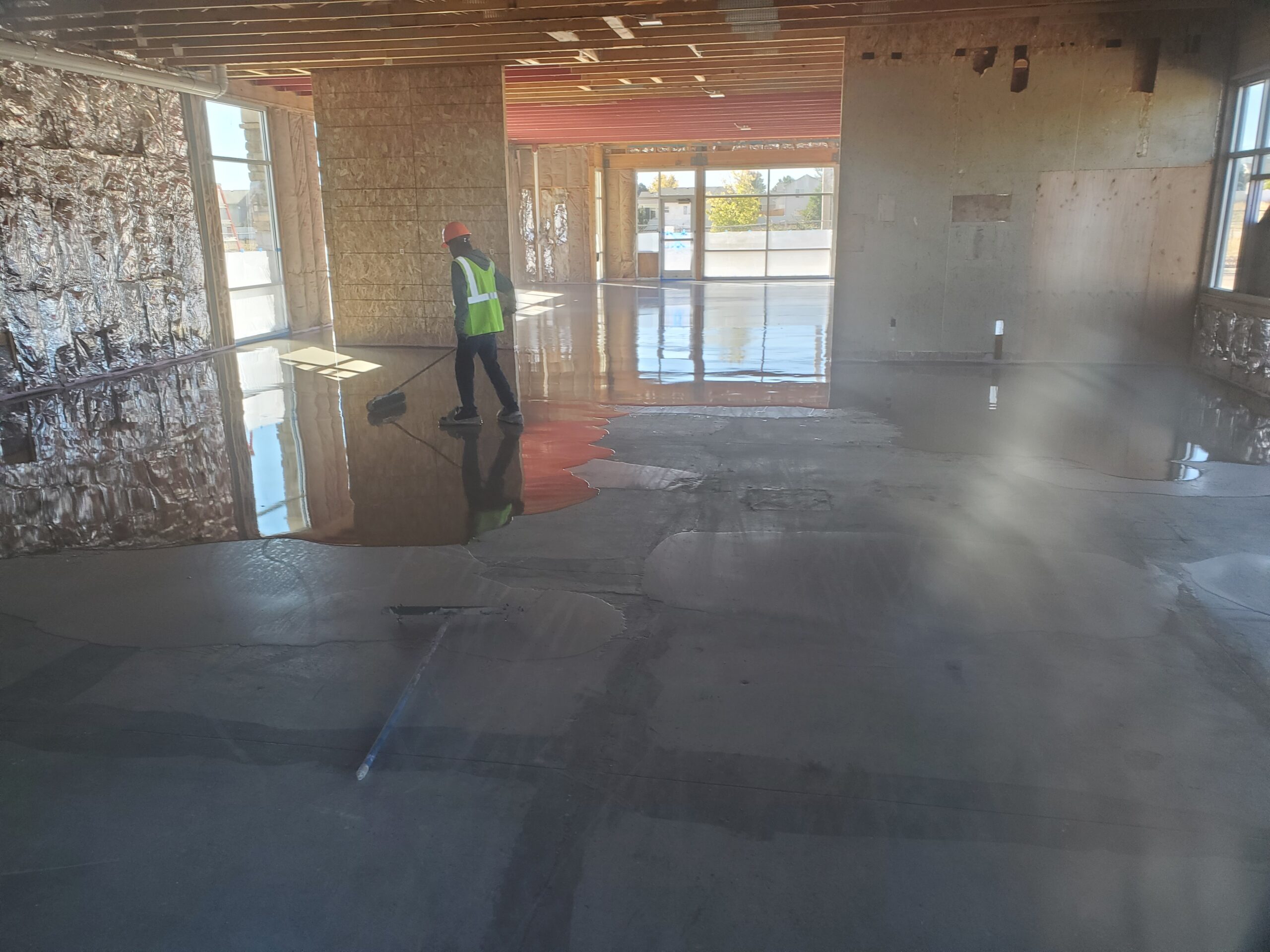 Taking a floor that feels like a wavy ocean to a level, smooth cool feeling floor takes skill and an eye for perfection.
Project sizes range from residential basements to commercial warehouses.
With our decades long experience in flooring preparation, let us get your floor leveled, prepped, and protected against moisture and cracking.
Get in contact with us to find out more about floor leveling.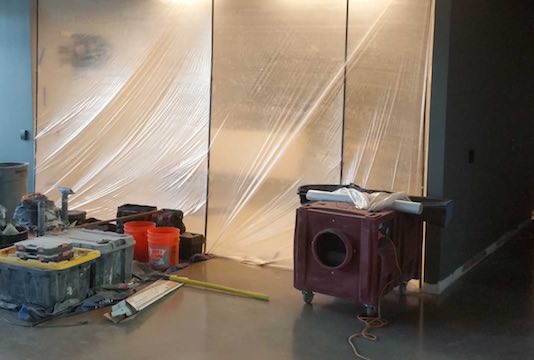 Demolition often creates unwanted dust and debris. This can be a problem if the facility is still in operation, has sanitation requirements or is located close to other operating businesses.
Our Equipment and techniques allow us to contain dust and debris inside the work area.
We have done work at airports, hospitals, and other job sites that have strict dust and noise requirements.
Work Examples
(Click the images for full screen view and labels.)
Got a project?
Let's get you on the schedule.